UPSC Essay Solved PDF | UPSC Essay Previous Year Question Paper | UPSC Essay Download PDF
UPSC Essay Solved PDF: To Crack any competitive exam one needs the right strategy, the right amount of hard work, sincerity, and strong dedication and determination which maintains them to focus on their aim or goal. The same process is also for the civil services exam. It also requires the right energy, the right strategy, the right amount of hard work and sincerity, and strong determination and dedication.
Check all Previous Year Question Paper
Those candidates who are preparing for CSE (civil services examination) must solve the UPSC question papers before appearing for UPSC CSE prelims and mains. By practicing these question papers you will give you a real feeling of the exam. By solving this question paper you will come to know about the real pattern of the exam and the style of the questions asked in the UPSC question paper.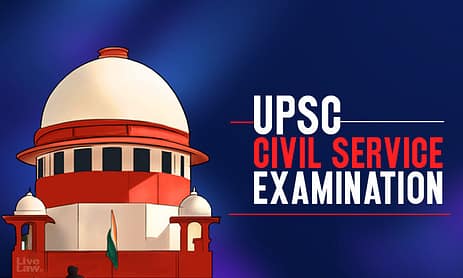 Previous Year Question Paper
We always suggest including these previous year's question paper in your preparation as these question paper helps you a lot this question paper helps you in getting familiar with the types of questions asked in the UPSC CSE exam paper, the pattern of the exam, the time limit, your speed, your accuracy and also about your weak topics and about your strong topics. By solving these UPSC CSE question papers you will also come to know about your strategies and how you can make a perfect strategy to crack the UPSC CSE exam as the competition level is very tough because a very large number of people or candidates or applicants apply for this exam and very few were selected as the seats are limited, so if you want to be selected in this exam then you must include these UPSC IAS previous year question paper in your preparation. Through these question papers, you will also be familiar with the number of questions asked from the particular topic, the marking scheme, the syllabus, and many more things.
UPSC Essay Solved PDF | Download
Those aspirants who are preparing for the upcoming UPSC CSE exam can find all the previous year essay questions below in this article. By practicing these PYQs you will also know about how to answer and how to solve the question asked in the exam paper and what type of answer you should write in the answer sheet.
Those applicants can easily understand the level of UPSC CSE exam mission with these UPSC CSE previous question paper by analyzing them and this article will also provide you with the past few years of essay previous year question paper of CSE prelims question paper and CSE mains paper.
Self-assessment is very important for any UPSC CSE aspirant so by solving this previous year question paper you can self-assess yourself.
Links to Download UPSC Essay Solved PDF
Here you will get all links to download UPSC Essay Solved PDF as these PYQs will help you a lot so include these UPSC Essay Solved PDF in your preparation.
Links to Download UPSC Essay Solved PDF
How to Prepare for Essay by Junaid Ahmad
Channel Credit: Unacademy
Read more:
FAQ
How many exam papers are there in UPSC?
 There are a total of nine Exams in the UPSC Mains Exam in which two language papers are qualifying in nature, one essay paper, four General Studies papers, and two optional papers are available.
Does Upsc repeat questions?
No UPSC questions doesn't repeat but by solving these PYQs you will get an idea of question types.
What are the eligibility criteria for the UPSC exam?
Only those candidates can apply for this exam who have a graduate degree from any recognized college.
How many attempts are there for UPSC general?